"Isle of" is Jenny Hoyston's – lead singer of Erase Errata – newest album, the first she's put out under her own name (having previously dubbed her solo efforts Paradise Island).
I enjoyed listening to her Paradise Island stuff, to say it was Erase Errata distilled is not really true, the music is very different but her voice is so distinctive it's hard not to think of her solo projects as a continuation or close off shoot of her band. Put it this way, fans of EE won't be disppointed by her solo stuff, though they probably have to slow down a bit…
"Isle of" is Jenny's second full length solo album, "Lines are Infintely Fine" being the first. One of the things I love about this album and about most of her other music is that the songs are so short. I am a great believer in songs being short and punchy, as generally my mind starts to wander the more meandering a song becomes. There is no meandering in "Isle of". Each song is a perfectly crafted, deceptively simple thing, and do not run into each other so you become confused about which tracks are what. So yeah, she's a singer songwriter, and this album is very folky in places, but it keeps the punk brevity, and the EE razor sharp edge which gets the point of each song across without an excess of crap….
This album is multi-genered, ranging from Holly Golightly-sounding country, to dark and menacing (yet minimal) electro, experimental indie guitar, intimate folk-ey songs and rock 'n' roll, her vocals changing to suit the mood and yet always forthright and never dithering, her lyrics economical to suit the structure of her songs.
This album seems to have had a pretty good reception so far, and while it doesn't get my blood pumping like her Erase Errata stuff, I can tell it's an album I'll listen to over and over for a while, each time discovering new things in it.
Jenny Hoyston is one of those musicians who are interesting in their own right due to the projects they are involved with and the musicians they are aligned with (such as her collaboration with Kim Gordon as the band "Anxious Rats"). She is a zine maker, her zine is called "Don't Worry" and features writers such as Michelle Tea, and with Erase Errata was set to perform at a Gay Shame event, which takes an anti-capitalist, more anarchist approach to queer rights (they didn't actually get to play due to equipment troubles). And it was hard to take your eyes off her peformance in Auckland 06 with EE, the whole band just a tight, forceful shock to the system. It seems pretty much any project Jenny is involved with is bound to be interesting and bound to be challenging.
Listen to Fleet FM 88.3 (or online at www.fleetfm.co.nz) on Friday 11th Jan 11am-1pm, I'll be playing a couple of tracks from her new album.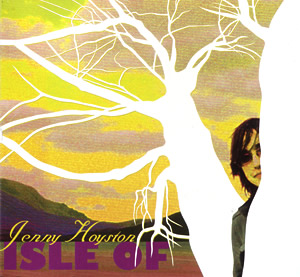 Posted Jan 9, 03:49 pm | By Melissa |
Share this: del.icio.us Digg Technorati Newsvine Reddit Netscape StumbleUpon Google Bookmarks TwitThis
---