Found them! If you read the review of the Bush Tetras London show below, you'd have seen that I was on the hunt for the name of the opening band…Well, it turns out they were An Experiment on a Bird in an Air Pump, and not obscure at all as it happens, I'm just behind the times – they seem to be the toast of Shoreditch at the moment, and are all over the recent Artrocker magazine (which, incidently is celebrating the current reign of darkrock & goth-esque music, reminiscent of the early post punk era ,while ferverntly trying not to put a label upon it, or call it "goth" or a movement at all for fear of killing it before it's had a chance…Hm, good luck with that when it's the theme of this month's issue!).
Anyhow, An Experiment on a Bird in the Air Pump appeal to my obsession with the aforementioned era, and are also great to watch live, their performance at the Bush Tetras was totally arresting. The band is made up of 3 women, 2 of whom are sisters from the Philipines, the third being half Nepalese and half South Indian (yay)! Their ep, These Sins, was released on December 8th and is being favourably reviewed as sounding like a cross between the Bad Seeds and the Shangri-las. Check out their blog too: http://anexperimentonabirdintheairpump.blogspot.com/
I guess I'd better become a more frequent visitor to the trendy parts of London to catch them again.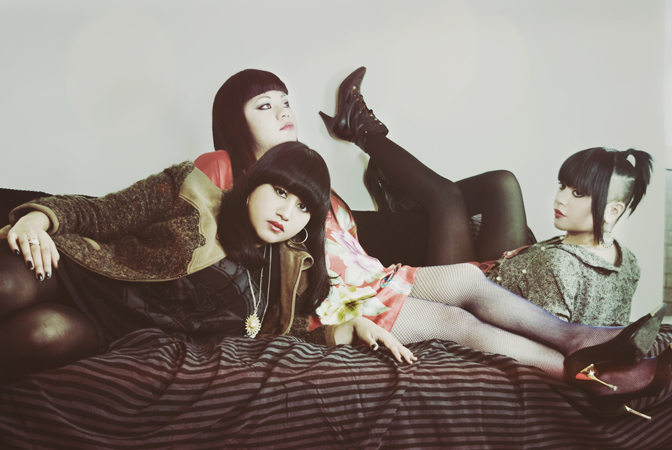 Posted 4046 days ago | By Melissa |
Share this: del.icio.us Digg Technorati Newsvine Reddit Netscape StumbleUpon Google Bookmarks TwitThis
---